As one of the largest dismantling yards in the South Island our stock changes regularly and includes a range of tractors and farm machinery from brands such as John Deere, Ford, Case IH, Krone, New Holland, Massey Ferguson, Fiat, Polaris and more
Current stock includes; complete tractors and machinery, engines, transmissions, loaders, axles, seats, doors, windscreens, three point linkages, tyres and more.

If you're on the hunt for something, let us know and we'll do our best to track it down. The odder the better.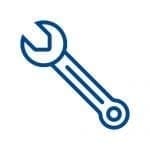 Workshop Repairs & Maintenance
We offer cost effective on farm servicing, repairs and maintenance of agricultural machinery as well as a full engineering workshop, painting and refurbishment service, all at a competitive hourly rate.
Our team of technicians have a wide range of brand experience and are well equipped to work on all makes and models of tractors and farm machinery.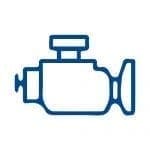 New Aftermarket and Secondhand Parts for all Makes and Models
Looking for a more economic option? We carry a large range of 2nd hand, refurbished and aftermarket parts for all makes and models, including brands like Bare-Co, Sparex, Vapormatic and more.
D&E Repairs & Spares caters to both trade and retail customers and are happy to help with any job, big or small, on both modern and rarer machines.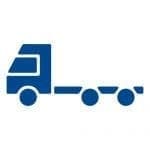 Transport Service
Need to move some gear? We offer a transport service to ensure your tractors and machinery reach their destination safely.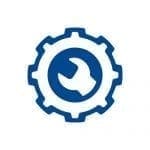 In House Engineering
In addition to workshop service and repairs, we also offer in-house engineering and fabrication.
Subscribe Now
Sign-up to our D&E Repairs & Spares newsletter and be the first to know about new additions to our wrecking stock or As Is complete machines.