With the precise and easy-to-use Smart Apply® Intelligent Spray Control System™ add-on kit for air blast sprayers, you'll use fewer chemicals with better control and reliability for maximum profitability.
Smart Apply by the numbers:
Up to 87% less spray loss beyond tree canopies
Up to 93% less spray loss on the ground
Up to 87% less airborne drift
Up to 73% less spray consumption
Grow with cutting edge technology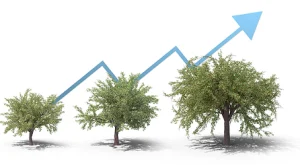 With Smart Apply's easy-to-use, density-based sprayer technology, you'll cut your pesticide use to threads, with less waste and potentially higher yields than conventional sprayers, maximising ROI and giving you confidence that you're making the best use of your resources. Smart Apply works with most side air blast sprayers, so you can be confident it will be compatible with your existing system.
Sustain the environment and your business
Today's consumer cares about the environment. With Smart Apply's precise application, you'll eliminate pesticide drift, reducing groundwater contamination, and preserving ecosystems. Smart Apply also helps you maximize the health and longevity of your orchards by minimizing pesticide root damage due to over spraying.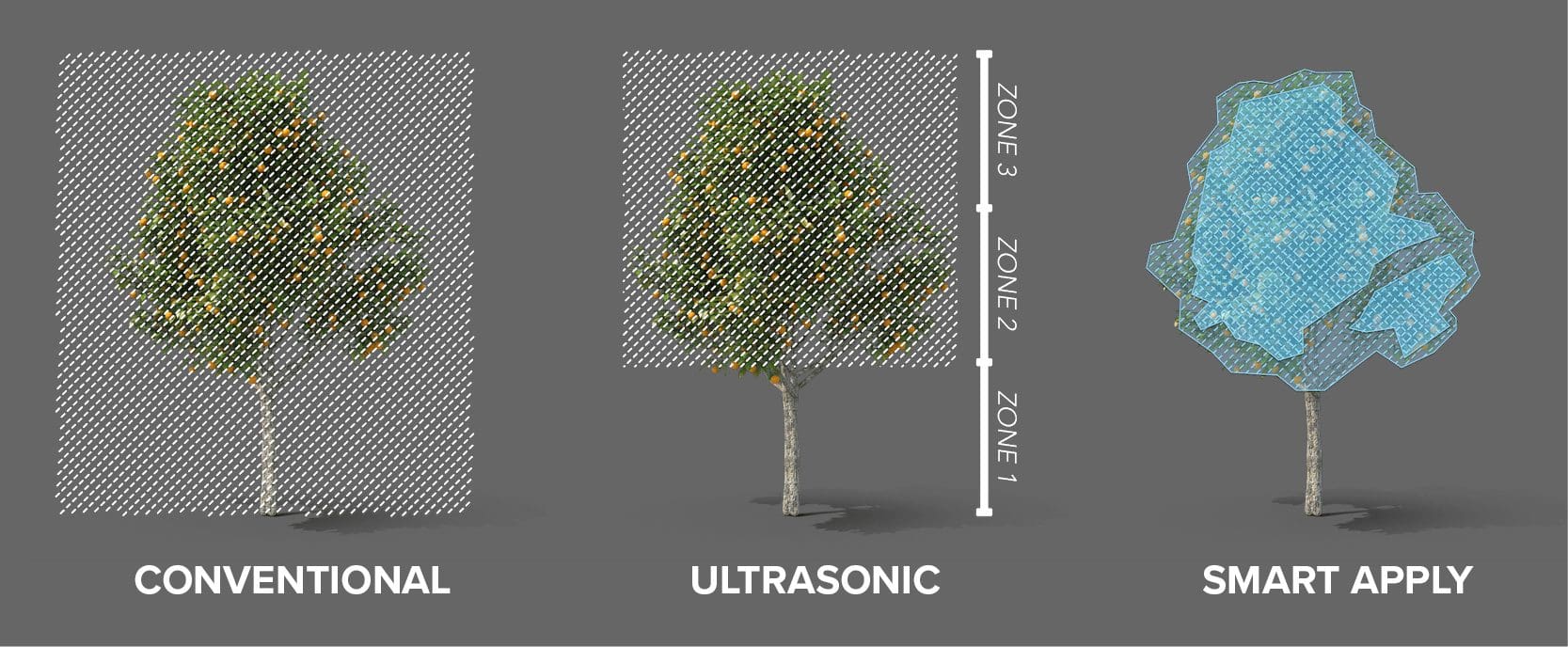 Your Smart Apply Intelligent Spray Control System™ detects your crop's unique architecture to spray exactly what each plant or tree needs. No more. No less. With economical and efficient crop protection, you can grow your business faster with a spray system you can always count on.  
Have confidence that you've made the smart choice
You can't afford downtime. You need a reliable system that's created with the industry's best components. With the Smart Apply Intelligent Spray Control System add-on kit for air blast sprayers, you'll know your crops are protected, now, and in the future. 
Proven technology you can trust
The Intelligent Sprayer is based on nearly a decade of development, field-testing and research at the USDA Agriculture Research Service. You can trust that the Smart Apply system has been proven to be as easy to use and reliable as conventional sprayers, while dramatically reducing chemical use and cost, which directly benefits the environment. 
For more details call 0800 432 633 or click the button on the right to send us an email.