Whether you are on a farm, vineyard, on a construction site, or in a forest, John Deere systems seamlessly connect machines, people, technology and insights to give you an advantage.
JDLink™
JDLink lets you track your equipment, view which machines are working, and if they are working properly and to their utmost productivity and efficiency.
Stay informed on machine location and hours and track and analyse machine and fuel usage
Protect assets with geofence and curfew alerts
Keep your equipment running with maintenance tracking, preventative maintenance plans, Remote Display Access™ and Service ADVISOR™ Remote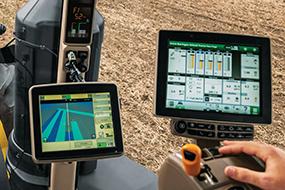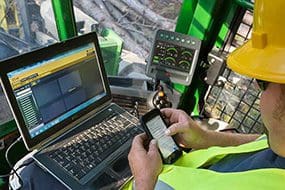 Connected Support™
Enabled through the JDLink connectivity, John Deere Connected Support leverages a suite of dealer and factory tools designed to deliver increased productivity and uptime, and lower daily operating costs. It's one of the most powerful reasons to run John Deere.
Monitor alerts from your machine remotely.
Monitor engine hours and utilisation.
View machine location and get driving directions to the site.
Monitor fuel level and idle time.
Remote Diagnostics and Programming
What if your dealer could warn you of problems with your machine and initiate solutions without visiting the jobsite and charging you for a technician's travel time? That's what you get with John Deere Connected Support's Remote Diagnostics and Programming Capability.
Remotely read and clear diagnostic codes.
Remotely record machine performance data.
Remotely update machine software.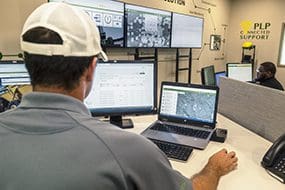 Click the links below to see how your industry can utilise John Deere Technology
For more details call 0800 632 633
or click the button on the right to send us an email.