Achieve seamless coordination of your team's performance in the woods and the back office with John Deere forestry and logging technology.
TimberManager
From the TimberManager report you will see essential information about the operation of your forwarders and wheeled harvesters. The report tells you exactly how productive your machines are. With the help of this information you can make the decisions that your business needs.
Remote monitoring
Simplified mapping
Model availability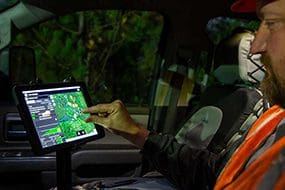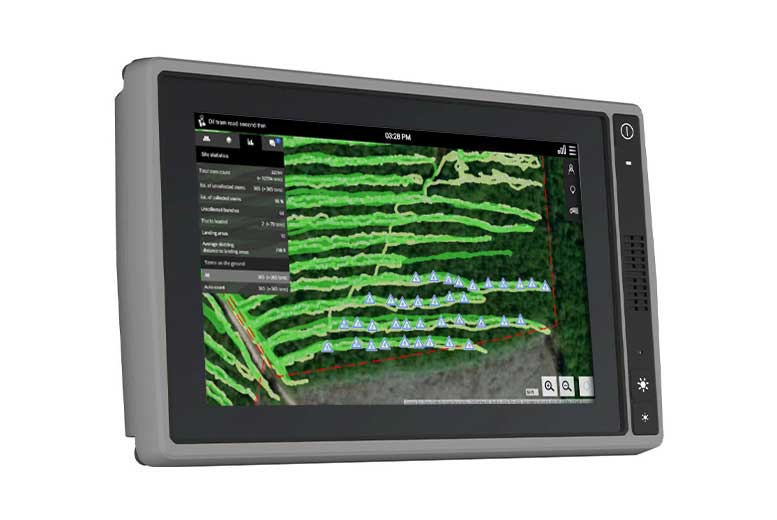 TimberMatic Maps
TimberMatic Maps gives operators a real-time production view to the logging site. The data between the machines are updated through a cloud service, and all the operators working at the same work site can see all the tree species and assortments with the driving routes right down to the individual logs.
Precise progress tracking
Live production view
Real-time updates
Intelligent Boom Control
With IBC in forwarders, boom control is precise, fast and easy because the operator can focus on controlling the grapple rather than the boom joint movements. In harvesters, IBC has been adjusted to the work cycle; the trajectory and functioning of the boom adjust automatically to the harvester's work phases.
More productive from the get-go
More precise grapple positioning
Simple, fatigue-beating control
More efficient load handling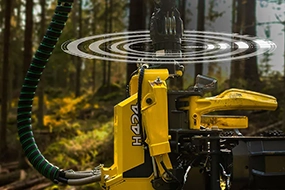 Click the links below to see how your industry can utilise John Deere Technology
For more details call 0800 632 633
or click the button on the right to send us an email.