John Deere's Precision Construction technology solutions help you get more done, more efficiently.
Payload Weighing
Dynamic weighing technology allows operators to weigh without interrupting workflow, with accurate payload targets and overload alarms helping to eliminate excess weight or fines.
Check reports at the beginning or end of shift to check on daily productivity.
Confirm that daily productivity is on target.
Calculate tonnage per hour.
Identify areas of improvement for operators.
Manage inventory by product type and match with customer demand.
Evaluate performance to contract.
Select attachments such as buckets to align with changes in bucket-fill factor.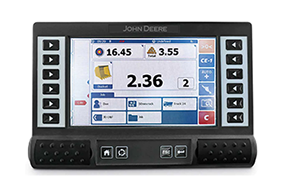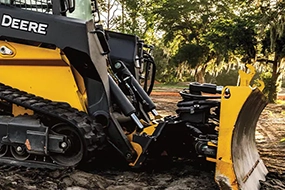 Grade Management
With John Deere grade management technology guiding your grades, you can reduce labour, improve accuracy, and enable operators of all skill levels to produce excellent results.
Crawler Dozer Slope Control
Motor Grader Cross Slope
Skid Steer Loader and CompactTrack Loader Grade Indicate
Click the links below to see how your industry can utilise John Deere Technology
For more details call 0800 632 633
or click the button on the right to send us an email.