1.49% Finance over 36 months on the new 6M series
The perfect off-road vehicle awaits you
Save on 20L Torq-Gard
When you spend $30 on Vapormatic parts
Get 20L Torq-gard
for only
$108.32 +GST,
usually $132 +GST
when you spend $30 or more
on Vapormatic parts
TORQ-GARD.
Specially developed for four stroke diesel and petrol engines, where standard drain intervals are required.

FEATURES & BENEFITS

Neutralises acid to reduce corrosion.
Provides sludge control for cleaner engines.
Multiple viscosity grades to cover a wide variety of application temperature ranges.
Low-temperature fluidity for reduced engine startup wear.
Standard drain-interval performance.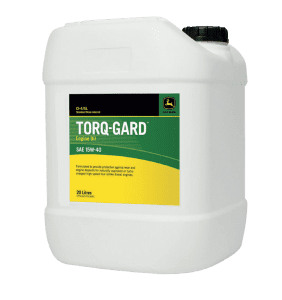 Avoid expensive repairs and frustrating downtime
With a Drawbar Saver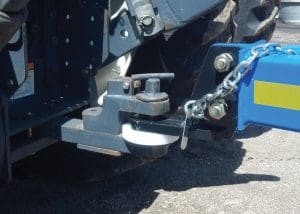 Pulling implements can wear out your tractor's drawbar.
These slick and wear-resistant UHMW poly discs drop right over the hitch, protecting it from metal-on-metal friction.
Drawbar savers are available in 3 sizes to suit your requirements.

½" THICK 4" OD, 1 ½" ID P/N 42021 $15 +GST
¾" THICK 4" OD, 1 ¼" ID P/N 42018 $15 +GST
1" THICK 4" OD, 2" ID P/N 42029 $23 +GST
Overcome the labour shortage and secure a KMS Barrel Pruner today!
1/3, 1/3, 1/3 finance offer available until 30 June 2022*
DEMONSTRATOR AVAILABLE. ALSO AVAILABLE: JOHN DEERE TRACTOR & KMS PRE-PRUNER FOR LEASE
Robust duplex tubular frame
Wear resistant cutters made from special steel
Overload protection
Transparent protective screen
Heavy duty KMS mast or adapter for ERO mast
Storage Trolley
Automatic post detection system – for all post types
Cutterhead extensions for spur pruning
Prices from $41,000+GST
*Conditions apply. Finance available through DLL to approved commercial applicants only. Offer is based on 2.99% interest, 1/3 deposit, 1/3 in 2023, 1/3 in 2024, and GST back in month 3. Fees and charges of $295 apply. If not amended or withdrawn earlier, the promotion expires on 30/06/2022. Other finance options are available.