New Arrivals to Drummond & Etheridge . . .
Jason Huitema, Construction & Forestry Product Manager for Drummond & Etheridge, says "we are excited with the launch of our new John Deere Compact Excavators which are a great addition to our machinery lineup.  These powerful, reliable and fuel-efficient machines are a great option for those in the construction and civil industries that need cost-effective operation with maximised productivity."
The John Deere E18ZS Compact Excavator features a zero-tail-swing design and retractable undercarriage, the ultra-capable yet compact E18ZS squeezes more work out of areas where you would normally need a shovel.
Load-sensing hydraulics provide smooth control, plus its two-speed travel with automatic shifting and small size make this excavator quick and manoeuvrable so you can easily move on to the next job.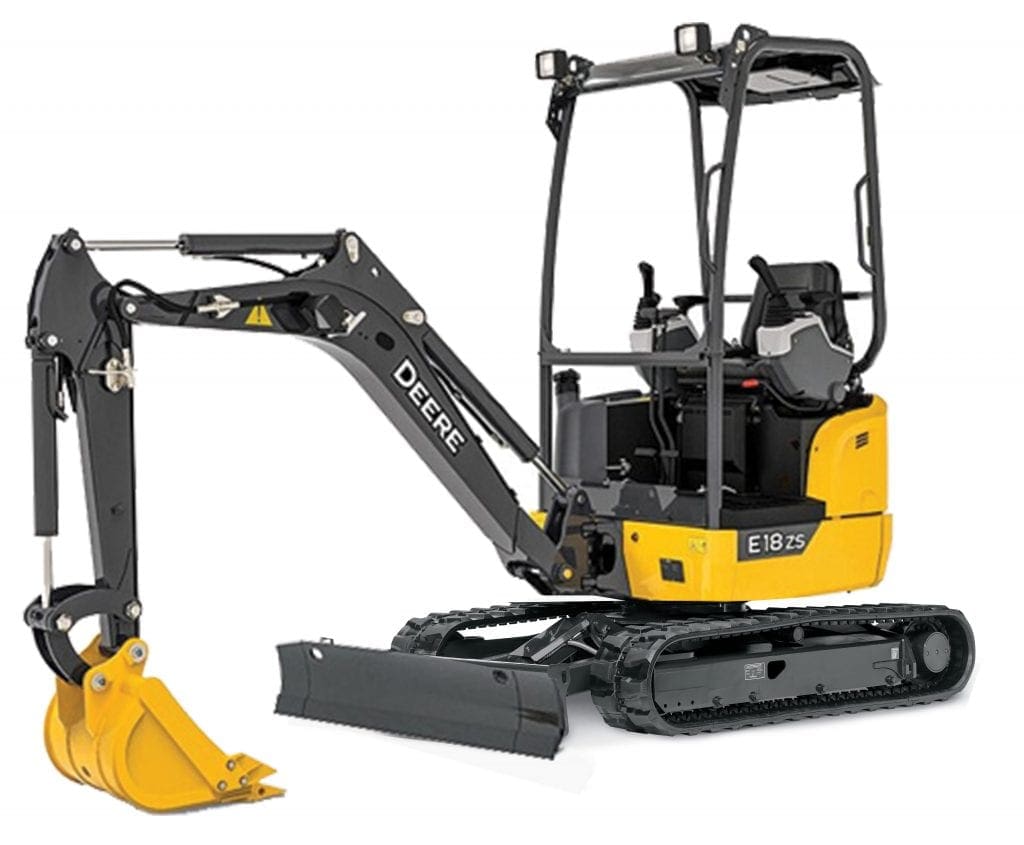 KEY FEATURES
Smooth Control
The load-sensing hydraulic system efficiently manages power for multiple functions, delivering smooth machine control with less effort.
Easy Fit
The variable-width undercarriage can be hydraulically retracted to access tight quarters where handwork was once required, then easily extended to provide a stable working platform.
Dig & Go
Two-speed travel with automatic shifting provides faster transport speeds across large work areas or to the next job.
Get In Close
The zero-tail-swing design lets the operator rotate the machine in tight spaces without worrying about hitting walls or obstacles.
Built Tough
The boom cylinder is positioned above the boom where it's better protected from impact. Durable, tight-fitting steel bushings are easily interchangeable, further minimizing downtime.
Simplify Service
Large door allows wide-open, ground-level access to daily checkpoints, for fast service. Grease fittings are also within easy reach.
Further adding to the versatility of these machines, they are available in a variety of package options including 3 bucket packages and trailer inclusive packages.
Visit your local Drummond & Etheridge branch to see these new arrivals for yourself.