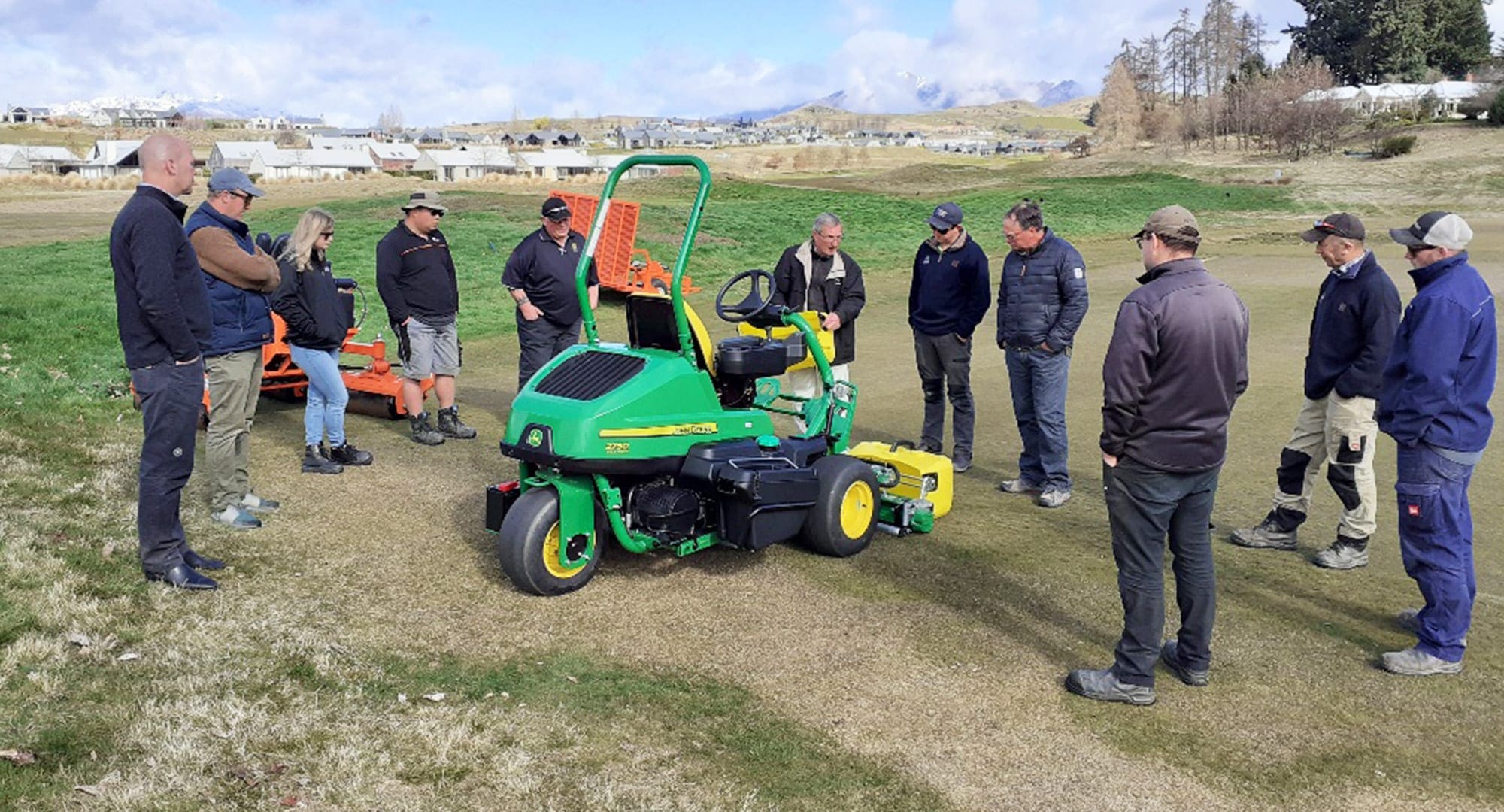 D&E partnered with Paul Mooney and his team from Advanced Irrigation Systems for a targeted demonstration day at Millbrook Resort which was well attended by our invited guests.
With the recent release of the new John Deere 2750 Greens Mower, HPX615E Gator and GPS Sprayer, Millbrook and Queenstown were the perfect location to show these off.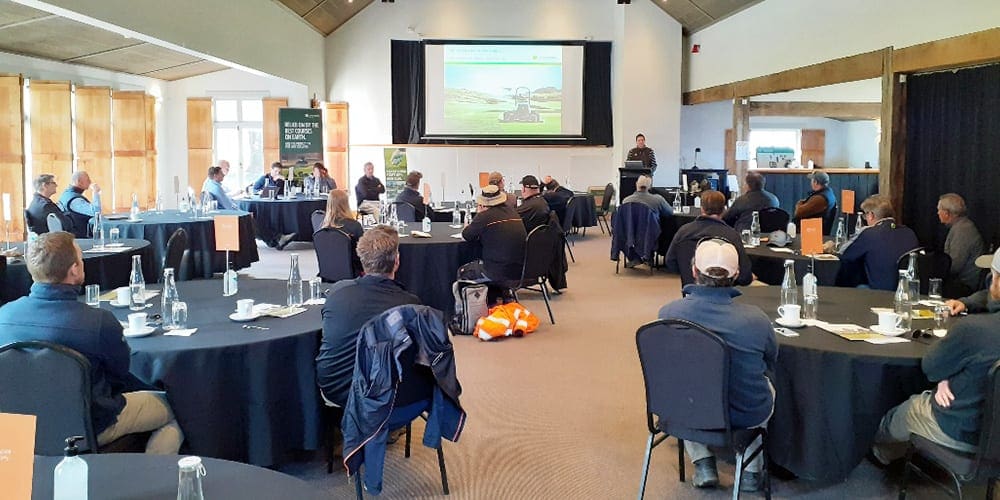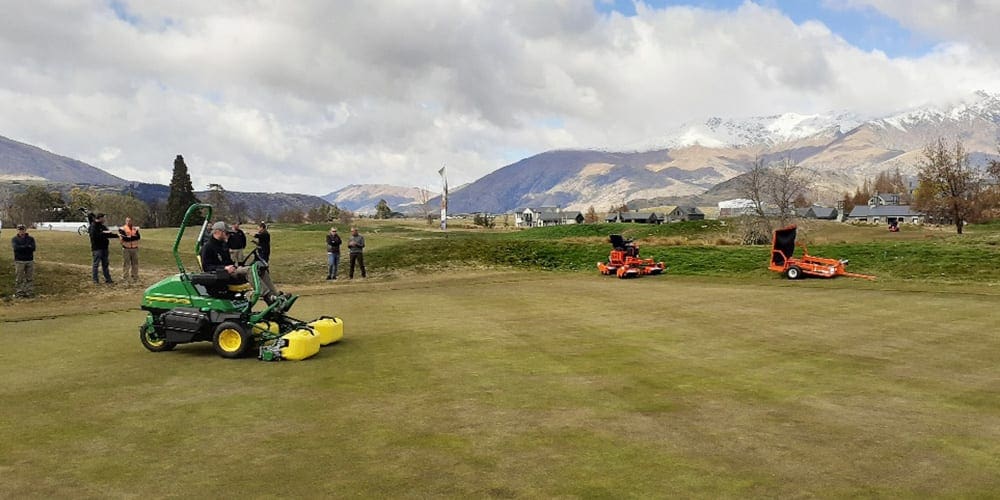 Salsco Rollers have also been a recent addition to D&E's range in the Golf and Turf market which adds to our quality back catalogue of products and the HP11-III Roller was demonstrated.
Tim Gammage who is New Zealand's Territory Manager for Golf and Turf from John Deere was our guest speaker on the day and presented a slide show with an insight of what is to come in the future.
D&E's local AMS expert Paul Galletly was in attendance to show the numerous Superintendents and Turf Managers the capability of our GPS sprayer which was received exceptionally well.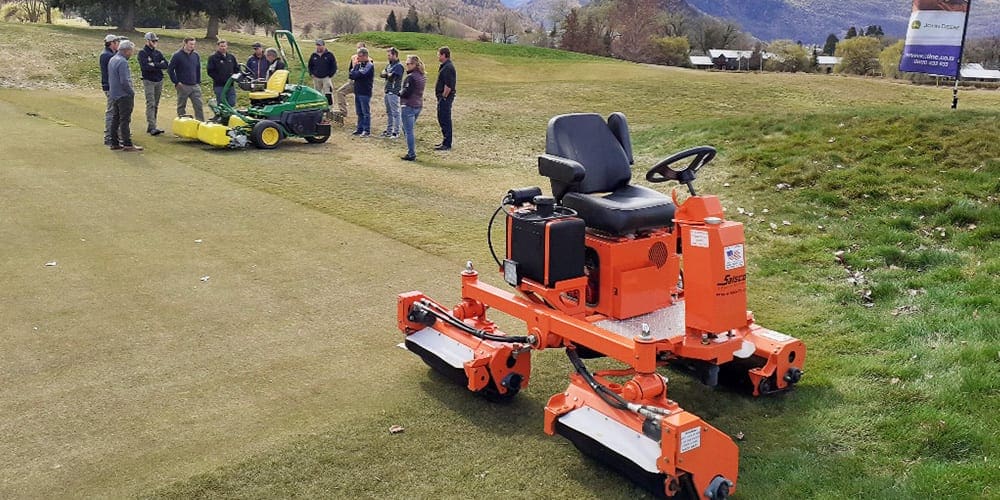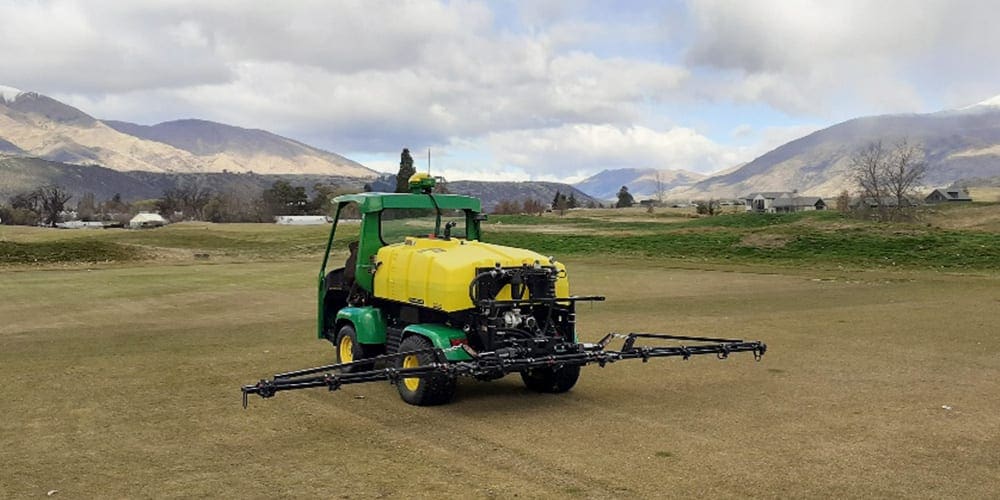 One thing that D&E focus on is the after sales service and back up, this was shown on the day by Paul Vercoe one of our three trained Turf Technicians and our Aftermarket Manager Steve Hadler was also in attendance.
Both Paul and Steve were on hand to answer any questions for servicing and parts back up which the attendees gave very good feedback on.
D&E's Golf & Turf specialists – Adam Sweetman and Peter Calder are able to offer on sight demonstrations and are very excited with these recent releases from John Deere.
Call Adam Sweetman on 027 379 6760 or Peter Calder on 027 442 4839.