ANNUAL RIDE-ON MOWER SERVICE
With expert knowledge and genuine John Deere parts, we'll have your Ride-on mower running at its best.
10% discount off listed service parts
Change engine oil & filter
Replace fuel filter
Replace air filter
Replace spark plug
Clean battery terminals
Check blade condition
Check tyre pressure & level mower deck
Lubricate all grease points
Remove deck and clean
Check all belts and pulleys
Ask us about pick-up & delivery options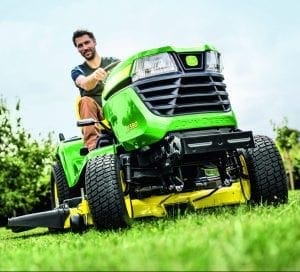 L, D, E Series Ride-On Mowers
FIXED LABOUR COST $220 + GST
X & Residential  ZTrack
Ride-On Mowers
FIXED LABOUR COST $275 + GST
Terms & Conditions apply. Fixed labour cost excludes parts. Offer valid until 31/08/20.
Other Service & Inspection offers