Rata understand the benefits of effective and accurate fertiliser spreading and offer an impressive lineup of ATV, trailing and three point linkage mounted, single spinner disc fertiliser spreaders to increase your efficiency, whether you are an agricultural, horticultural or viticultural operator.
Spread pattern tested here in New Zealand.
Proven designs.
Superior service.
Take away the unevenness today.
Talk to the industry experts.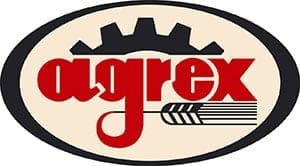 Agrex SDA Vineyard & Orchard Spreaders
500L – 600L hopper capacity options
1.1m hopper width
Compact, light and can be pulled by low-power tractors
Setting gauge guarantees accurate fertiliser distribution
Side conveyors allow for localised spreading on row cultivation of 1.5m – 5m
Agrex XPS Entry Level Spreaders
800L – 1500L hopper capacity options
1.58m – 2.02m hopper width options
Excellent for full-field distribution, even on small and medium-sized unlevel fields
Comes standard with filtering grids to prevent any lumps of fertiliser from blocking the gates and compromising quantity accuracy and spreading uniformity
Agrex XDI Premium Spreaders
1500L – 3000L hopper capacity options
2.32m – 2.42m hopper width options
Ideal for professional operators due to high performance and accurate distribution of fertiliser
Ability to regulate spread width from 12m up to 32m with a very high level of accuracy
Agrex KYLO Integrated Weighing Precision Spreader
1500L – 3000L hopper capacity options
Integrated weighing system
Ideal for the distribution of large quantities of fertiliser
Ability to accurately regulate the spreading width from 12 to 32 metres
Agrex Trailing Bulk Fertiliser Spreader
3.5m3 – 5m3 hopper capacity options
2.38m hopper width
Distribution unit is composed of two spreading discs with adjustable radial blades in stainless steel
Rubber conveyor belt in hopper bottom guarantees near to total application uniformity
Agrex MAGNUM Bulk Lime or Fertiliser Spreaders
8.5m3 hopper capacity
120hp minimum requirement
Equipped with a varnished hopper, hydraulic line holder, tail lights, chain harrows and more
12m – 16m spreading width
Maxit Precision Late Lime & Fertiliser Spreaders
3.5m3 – 5m3 hopper capacity options
Designed to respond to the requirements of professional operators and contractors for the distribution of organic and chemical fertiliser to large areas of land
Distribution unit is composed of two spreading discs with adjustable radial blades in stainless steel
Agrex KALKO Multifunctional Lime & Fertiliser Spreaders
10m3 – 14m3 hopper capacity options
Equipped with a steering rear axle, electric actuators, double shutters hydraulic augers and loads more
Belt conveyor is driven by a hydraulic motor equipped with a speed sensor with a proportional valve controlled by the computer
Up to 24m spread width and spread rates from 50 to 3000 kg/ha
Subscribe Now
Stay connected with our Rata newsletter